About Us
ContractorMarketingPros is a leader in online marketing solutions for home service providers. Our focus on this industry and medium allows us to provide affordable, cutting-edge internet advertising solutions to our partners. We pride ourselves on finding new ways to help our partners reach their perfect customers through the internet. We invite you to learn more about our company, our growing list of satisfied partners, and the impact our services can have on your business.
Our Leadership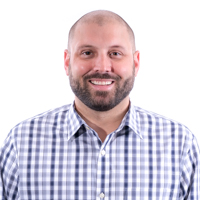 With a background and education in business and law, Brian Abernethy, Co-Founder and President, is a multifaceted leader for Contractor Marketing Pros. He finds calm in efficiency, and is most satisfied by solving the very real and very personal problems of our clients. Brian also is a sports fanatic who regularly wins (or at least does really well in) his fantasy leagues and roots for the Texas Rangers. Brian lives with his wife and children in Austin and with the greenbelt right outside of his door, he comes into work with mud on his shoes at least once a week.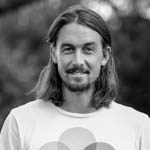 After 5 years of building homes and buildings in Austin, John Turpin, Co-Founder and CTO, merged his passion of construction with his ever present curiousity of software and computers and helped found Contractor Marketing Pros. He leads the technical development efforts and helps with design, business development, sales, marketing, planning and more. He pretty much likes to do it all and is greatly satisfied in excellent and elegant solutions. He might believe that good design really will change the world more than know and always finds himself enchanted by the new art being created right now. Also from Austin, John enjoys mid-century and modern architecture, cooking with friends and asking good questions.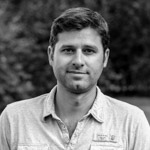 Our sales and marketing efforts are led by Ryan Bohn who has an extensive background in the technology industry working for several hardware and software companies. The bulk of his experience comes from time he spent conducting b2b sales for Logitech Inc where he specialized in their HD video conferencing products. Ryan has always been nuts about technology, and genuinely enjoys dabbling in innovative products and concepts. His ability to be forward thinking and responsive to trends has always been the reason why he can be such a good storyteller to our customers. He hates small talk and loves having interesting conversations. So if you get him on the phone be careful and make sure you're not short on time. His favorite response when asked "what makes him such a good sales person?" is that he loathes salespeople.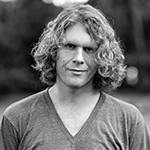 Ryan Murphy, Lead Developer, has been working with and learning about computers, programming and music for as long as he can remember. He's developed a friendship and respect for what computers can do for us and also how they can teach us. Having experienced the frustrations of our standard methods of schooling, Ryan is passionate about helping those around him learn as they would naturally. Whether it is helping someone learn how to play the piano without the newbie embarrassment, or diving into the fascinating and abstract world of artificial intelligence with a few like minded folks, Ryan is a quiet force for making those around him better. You can find Ryan on his bike all over Austin, and sometimes he even carries around a full sized keyboard in his backpack - you never know when inspiration will strike and impromptu bands are some of the best kind.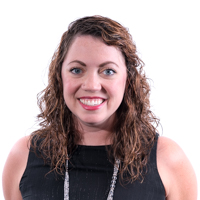 Brittany Naylor, Lead Customer Love Expert, joined Contractor Marketing Pros after a healthy start to her career at Apple. Brittany is basically built to love on people, and that is why we love her. She brings an enthusiasm, an energy to our team that takes our awareness and service to our customers to the next level. In addition to all of the support she pours out on our clients and us, she also spends her time with her husband Landy and their two dogs - Luke & Leia. Yeah. We know. Its great. If you ever need anything to happen, Brittany is the one you need to call, she keeps the rest of us in line.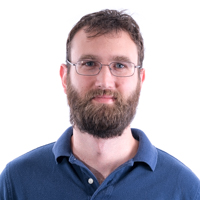 Rowan Cannaday, Developer, brings his hardware curiosity and coding chops to make our systems and products better every day. His background is a bit diverse, but we are really entertained by his constant questioning of the world around him and his pursuit to basically break things until he understands them well enough to put them back together - without all the bloat that was there in the first place. Rowan thrives on the simple solutions and watching his brain work on an issue is pure fun. We're all excited to see what newness comes out of his presence on our team.
More About Us and Our Teams