How It Works
Our contractor marketing services are unlike any thing else out there. We only charge you for exclusive leads we provide, and if you're not happy with our services you can cancel at anytime. Here's how we get you leads: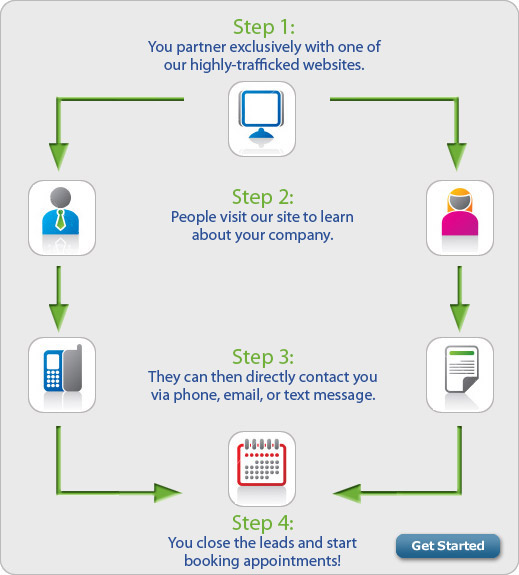 Step 1
You complete a customized profile and your company is exclusively highlighted through one of our highly-focused websites.
Step 2
People visit your new site and learn about your company.
Step 3
They can then directly contact you via phone or email. No middle man.
Step 4
You close the leads and start booking appointments!