2015 Here To Help Award Winners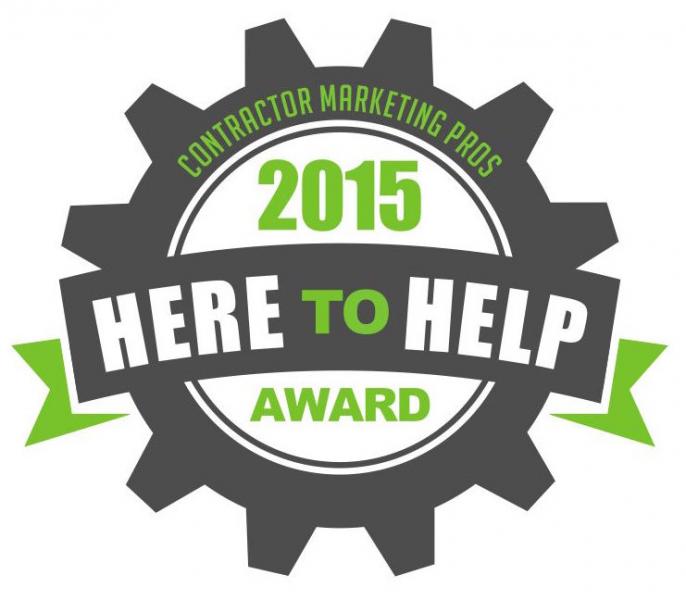 Contractor Marketing Pros is proud to present the Here To Help Award to Companies that display the utmost courtesy and professionalism in their phone interactions this past year.
The recipients of this award embody the following qualifications for the highest level of Customer Service:
Quality phone greeting that clearly states the company's name in a welcoming manner to the caller.
Consistently able to answer incoming phone calls in a timely manner.
Provides genuine and helpful information regarding caller inquiries.
Available to schedule appointments convenient to the caller.
The 2015 recipients in no particular order are -
Cool Air USA

MVP Electric

Carsons Restoration

Primary Electric

Calico Construction

Attic Perfect

RS Andrews

Powerhouse Heating and Air

Coit Services of Jacksonville

New Era Plumbing

Enviro Decon

Pro Basement Finishers

Fencemaxx

Handyman Connection Cincinnati

Those Guys Flooring
We are proud of these contractors and their willingness to help every caller! It is remarkable how happy customers can be when they are treated with respect and kindness from the very first interaction.
Congratulations,
-CMP Support Team